Welcome to the World of Large Format Print Finishing Equipment
70% faster graphic or laminate application to rigid boards
Your new workbench, the Mounter's Mate will be the centre of your graphics studio
Media holders, compressor and cutting mat included
Toughened glass bed with LED illumination
Range of sizes available to suit every requirement
Quickly and easily mount prints to both rigid and flexible materials
Apply cold laminates to a range of graphics and print media
Safely apply hot laminate to all compatible medias
Accurately apply transfer tape to vinyl cut lettering
Improve the throughput and profitability of your business
Fits into the tightest of spaces
Affordable price, unbeatable quality
Premium toughened glass bed
Silent Compressor and 5mm cutting mat included
The multi-purpose bench that makes graphics easy
Training provided to get you up and running, fast!
A Team You Can Rely On
At Mounter's Mate we put you the customer at the centre of everything we do. Our job is not done by supplying industry leading large format print finishing equipment, we set the bar higher and put genuine emphasis on our service and support so that you have everything you need.
By combining the roles of manufacturing and selling, we have all the expertise you will ever need under one roof. From quick and efficient service support, to comprehensive in-house training, we are proud to provide everything you need to grow your business using the best industrial laminating, digital print application, and vinyl sign applicationequipment on the market.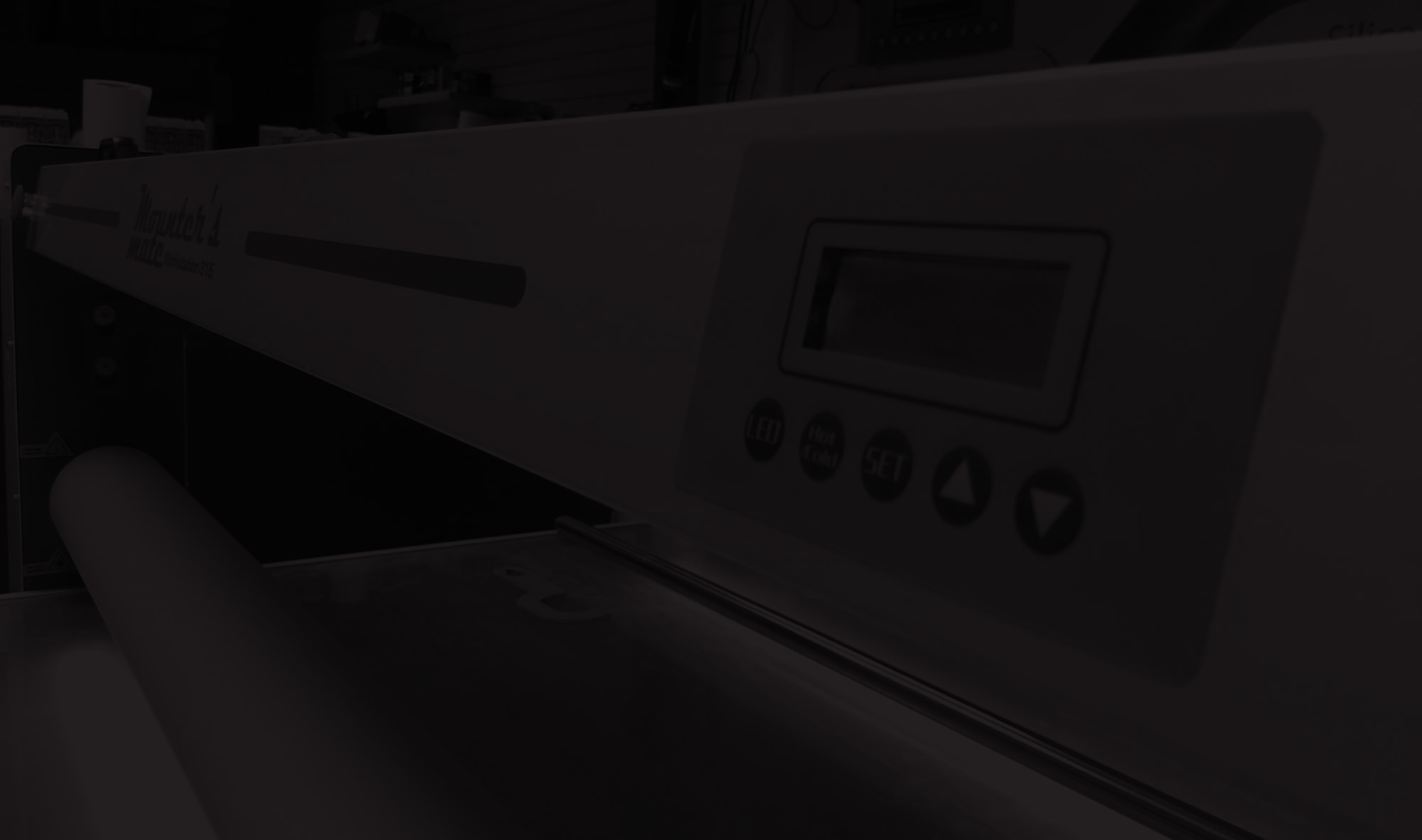 A Commitment to Growing Your Business
At Mounter's Mate we are a business that focuses on bringing our specialised wide format print finishing equipment to the people that need it.With a passionate commitment to reliable products and personal service, since our beginnings in 2010 we have been designing, producing and marketing wide format laminating and digital print application.
Our extensive range of large format print finishing equipmentoffers the perfect combination of flexibility, reliability, and affordability. Everything you need to take care of those specialist jobs that require attention to detail every step of the way.
Large Format Graphics Application
Our products are used by a network of hundreds of customer right across Europe – each of them producing perfect graphics with the click of a button. By making the art of digital print application easier than ever before, we give your business the specialist tools it needs to thrive.
Vinyl Sign application
When nothing but the best will do, our extensive range of vinyl sign application options insure you get the job done right the first time, every time. Just what you need for the peace of mind that everything is taken care of.
Wide format laminating
Industrial laminatingused to be a difficult and time-consuming process, but we're changing all that. As the experts in wide format laminatingwe're committed to giving you a seamlessly user experience that allows you to take care of any job, big or small, with consummate ease.
Latest News & Case Studies